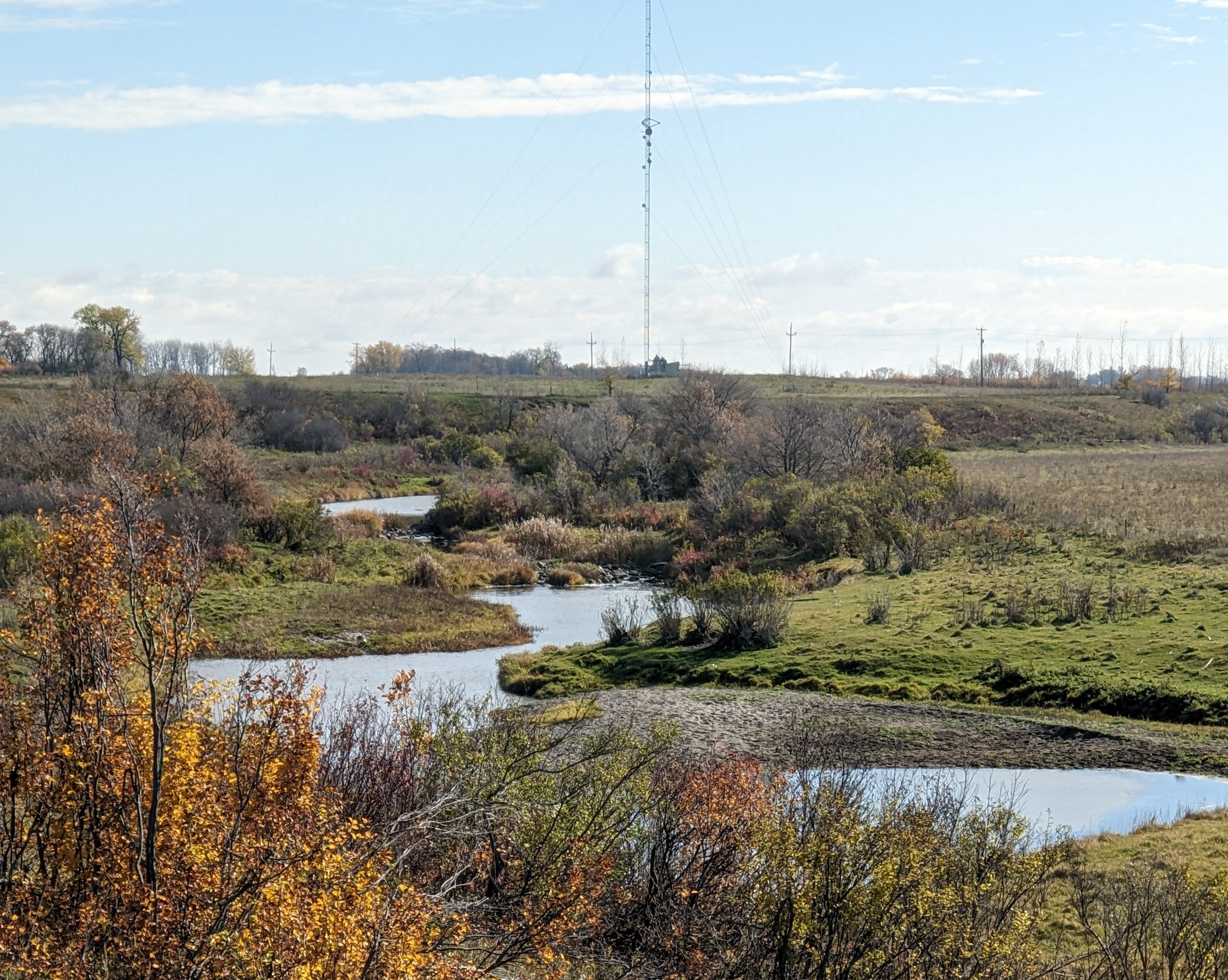 Trestle Trail Views of Gimby Creek
Located on the east end of Cartwright, Trestle Trail offers great views and local wildlife and history. This easy walking trail is just under a kilometer long. It has lights, sturdy park benches and garbage and recycling receptacles along the way. There is also signage to describe local wildlife and history written by local wildlife and historical enthusiasts.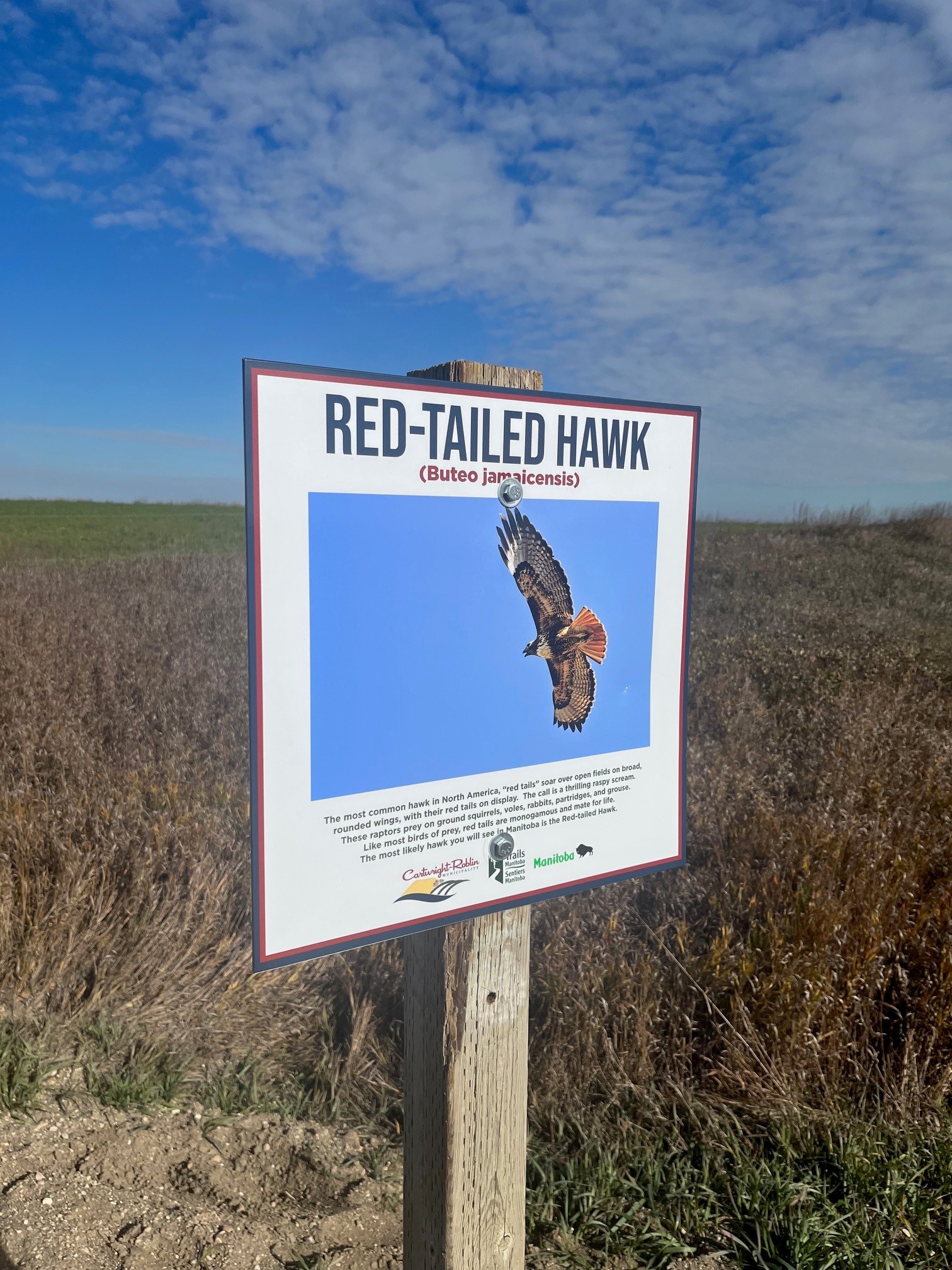 Red-Tailed Hawks can be seen along the trail. Interpretive signage is along the trail to describe the Red-Tailed Hawk as well as other local wildlife
Stage 2 of this project will begin in the coming months and will involve the Historical Society's trestle bridge itself! While we eagerly watch and wait for this next stage of the project we ask that visitors be safe and use caution. Please watch for progress being made 2024!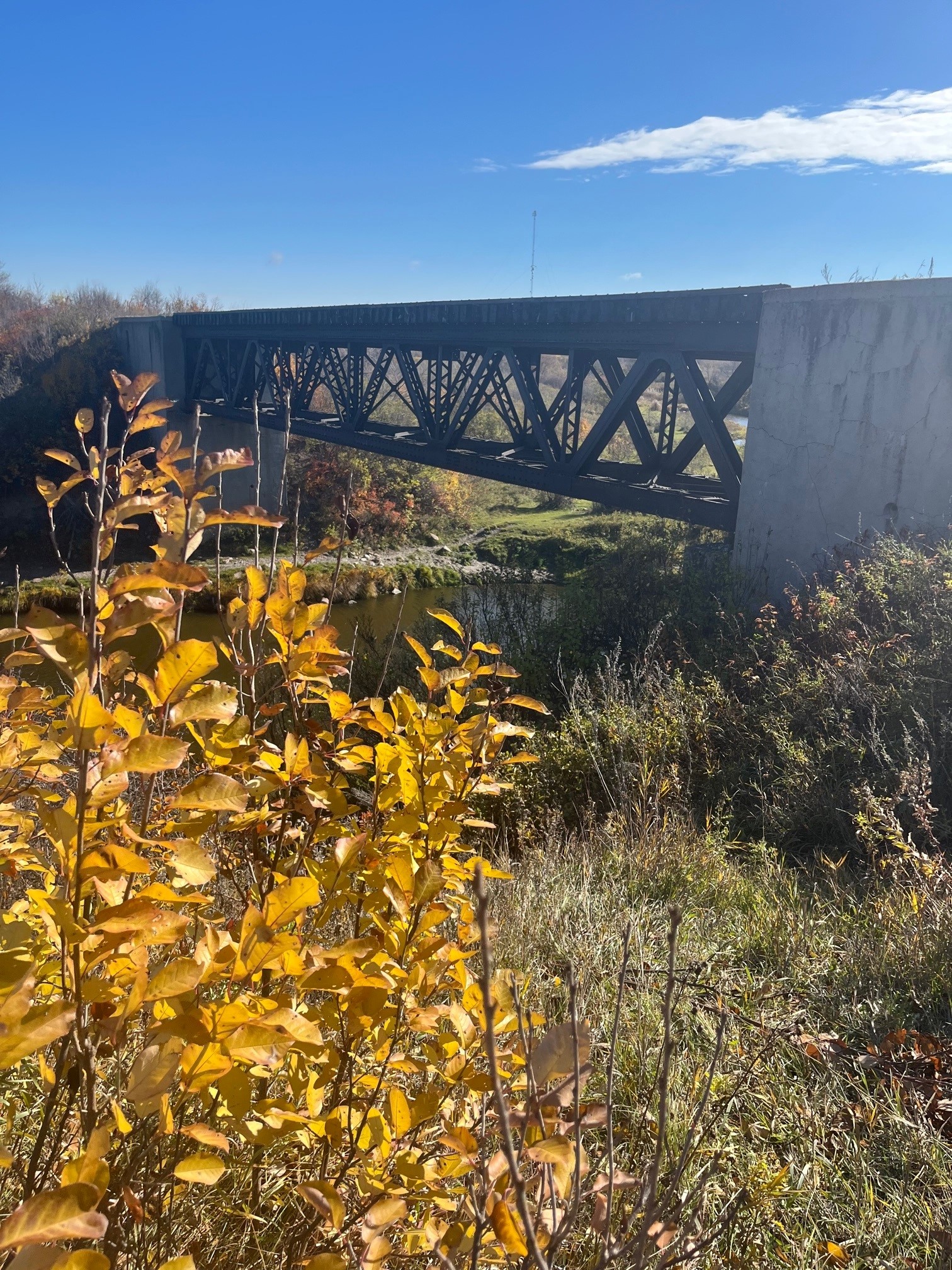 Trestle Bridge over Gimby Creek in the fall