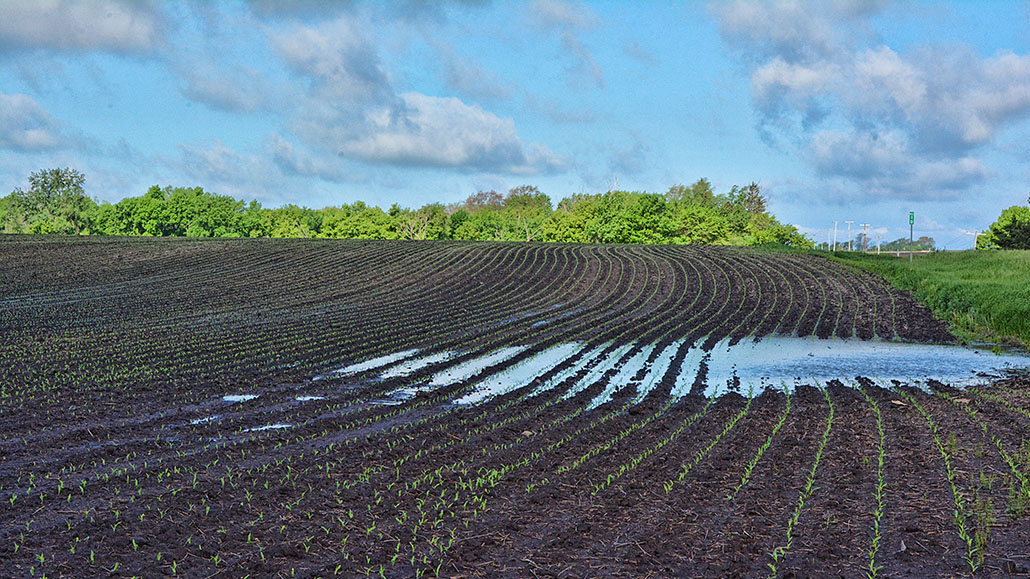 Farmland Water Drainage
Manitoba Climate and Conservation Authorization is required for all Rural Water Control Works (dams, dykes, bridges, installing culverts, or doing any surface or tile drainage) regardless of temporary or permanent. Any change of flow or water level of a water body, including draining need Manitoba Climate and Conservation approval.
Applications can be submitted online through an online portal. For step by step instructions please see: www.manitoba.ca/drainage/watercontrol
If you are unable to submit the application online, please request an alternate format by email at drainage@gov.mb.ca
When applying for a Water Control License A maximum of one section of land (under the same ownership) OR a contiguous project (on lands under the same ownership) can be submitted on a single application. For example, if you are applying for water control works on three different (non-contiguous) sections, three separate applications with three application fees are required.
Complaints regarding drainage can be filed online through the Water Licensing Portal (www.manitoba.ca/sd/water) or email drainage@gov.mb.ca for an alternate format.
Fines & Penalties
Penalties for a corporation are by way of fines not more than $500,000.00. Penalties for an individual are by way of fines not more than $50,000.00. An individual or director/officer of a corporation may also be subject to imprisonment for up to three months.
Appeals
Appeals regarding charges laid must be handled through the Provincial Court. Appeals of any order or decision of the minister may be directed to the Manitoba Municipal Board within 30 days of the order or decision.
For more information, to apply for drainage, or issue a compliant please visit: